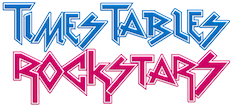 If you want to contact the official support team of TTRockstars.com then please visit this page.
And if you need to get in touch with the admin of this blog i.e TTRockstars.org then please use the below-provided contact us form.
More Pages:
If you are looking for some other legal pages then we have listed them below, please have a look.
Thanks for visiting this website, if you have faced any kind of trouble while navigating through this website then please let us know about it through the comment section.
Note: This is not the official website of TTRockstars, this is a simple blog that is developed by a fellow user who wants to help other people learn to use TTRockstars.com website in a better way.